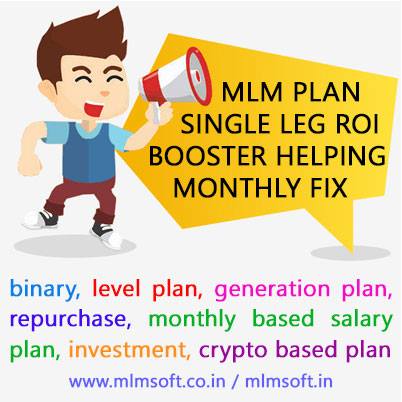 Multi-Level Marketing (MLM)
Hey Leaders! Congratulation for being in multi-level marketing MLM. Your frequent questions are: Which is the latest plan? Which plan is top-grossing? Which is the best plan for me? Etc. Here are a few plans mentioned which are in the top accelerator in MLM Business. You can choose any plan and launch your own business.
You can choose a plan according to your personal and your team marketing potential. Short term plan and long term plan. Whatever you want you can launch your website and start yours.
If you have a survey for quick developing business then MLM Single Leg, Growth, ROI, Booster, Matching will come first to your mind. Yes, these are the concept which is running like hotcakes. 
So, now your time to launch a new multi-level marketing concept. Worldwide hosting service available.
Wikipedia Says
Multi-level marketing, also called pyramid selling, network marketing, and referral marketing, is a marketing strategy for the sale of products or services where the revenue of the MLM company is derived from a non-salaried workforce selling the company's products/services, while the earnings of the participants are derived from a pyramid-shaped or binary compensation commission system.

Website : http://www.mlmsoft.co.in/
Send your Plan: sales@mlmsoft.co.in