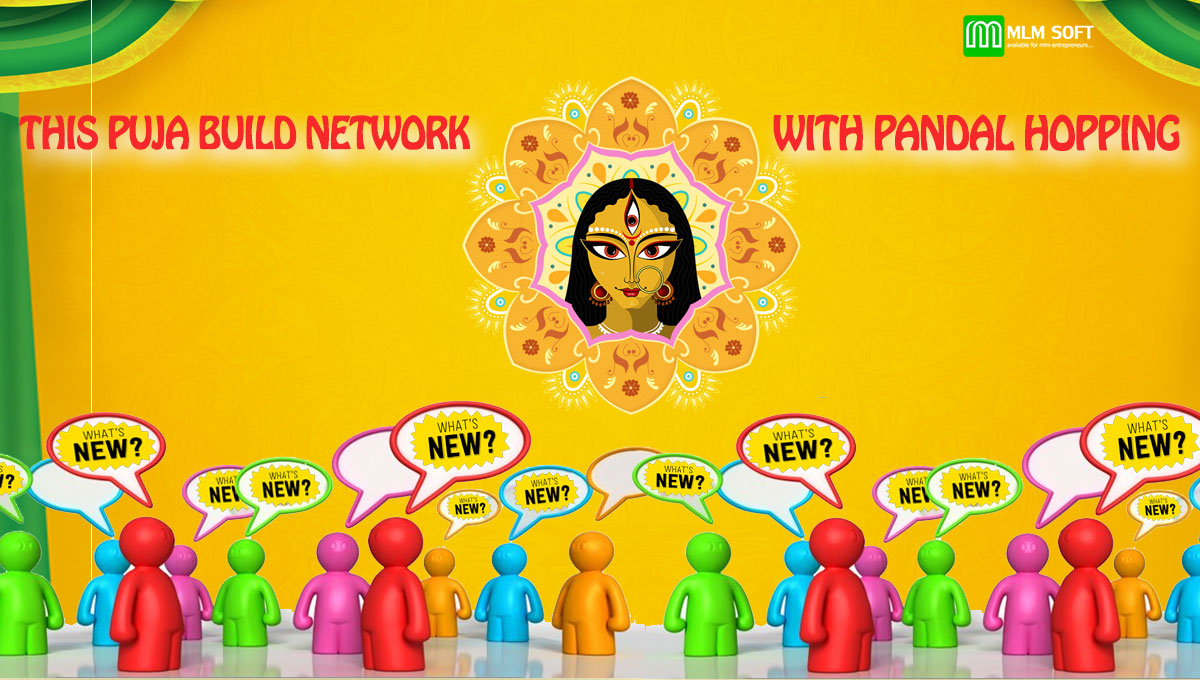 Greetings everyone. Durga Puja celebration already started. So first of all happy durga puja to everyone. Hope you enjoy a lot. Though this puja is celebrated all over India and as well as world but still it is more significance for people of Kolkata rather than anywhere else. But today we are going to write something why this festive season can be a very good platform for networkers. This is a very good opportunity to build a network for both MLM leaders and members. We will be discussing how you can turn this opportunity in to business.
When a person all set to start a network business he must need a group of people who will be truly interested in doing work with him. Because people who do network marketing knows better why making a trusted group is beneficial for their business. But not always one can get opportunities to meet new people. So this festive season is a great option where one can meet new people and try to find out who can be a long term prospect.
But question can arise how to do that. It can be explained with a simple example.
Suppose one has a plan on repurchase and already got beauty products. But he does not know many people who can be interested in this plan or wants to do work with him. He can simply invite some of his friends along with their wives. Also can invite others female friends as women are the one who takes a lot interest when it comes to beauty products. In his home arrange their sitting in such a place where their eyes can catch your products. Most of them will be curious and will ask questions. Then person can explain about his products and try to convince them why it is beneficial for them, because they will also be able to earn money.
Again someone can ask what if I am not a married person. In that case invite friends for padal hopping or just simply can ask them to hang out. During puja most of the people like to visit pandals, have fun and eat. During eating and gossiping starts giving compliments and put an interest on beauty products. When being a guy someone is talking about beauty products, then female friends will be more curious about that person's knowledge. Then one can explain network marketing business and his plan. This is just one example how one can find leads for his MLM business. Same tricks you can apply during any kind of festival.
So, do not only enjoy and have fun in this big festive time. Build a network, engage more people and turn this occasion into business season.