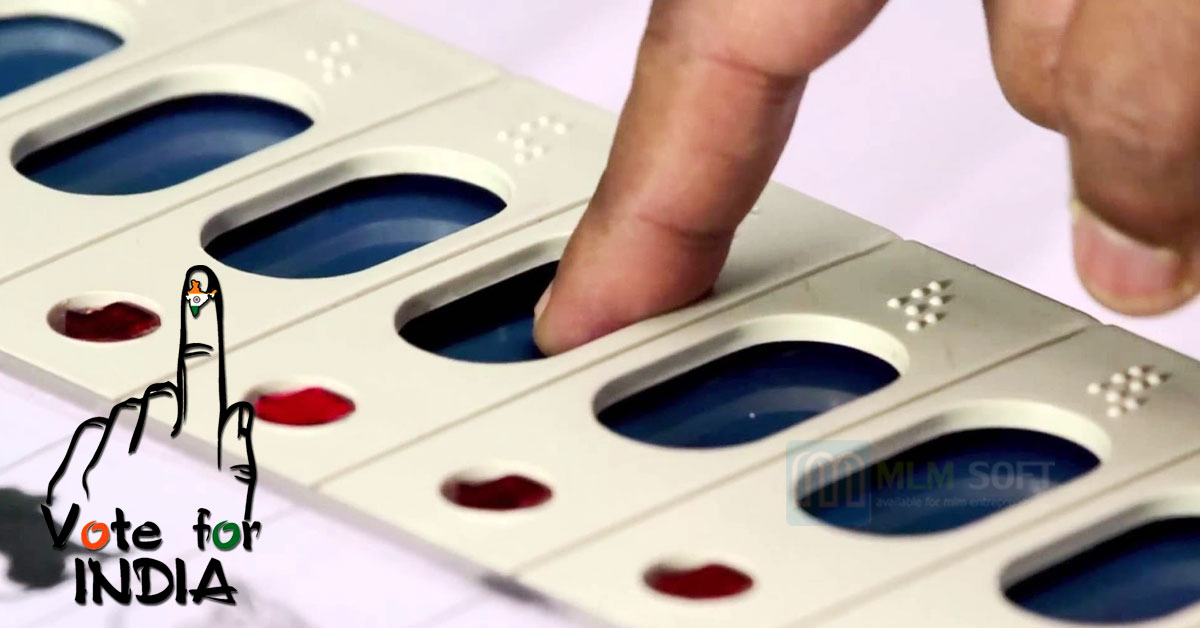 Indian Election
Hello Readers, we all know that the Indian election is one of the mega festivals of India. We all Indian must take part in this. Being an Indian we must vote and also encourage others to take part in this voting session. Our voting power can choose the right government. We should vote for the better India. So it's a request please go a vote and wake others up for voting. As we know the importance of voting so don't miss the opportunity to choose the right person who will lead our nation and participate in making India better.
We must go for the best leader. So that we can choose the best leaders for our nation. Choosing the leaders for our nation and choosing the best technology for our entrepreneurship organization is very important for us. As our wrong elected candidates can mislead our country, mean wise wrong software for your unique multi-level marketing business can collapse. So, do not compromise while selecting software and website for your business. So, either leaders or software; choose wisely. Your one decision will affect your life.

Wikipedia Says
India is a federation with a parliamentary system governed under the Constitution of India, which defines the power distribution among the central government and the states.
The President of India is the ceremonial head of the country and supreme commander-in-chief for all defense forces in India. read more
Your feedback is important for us to please comment below.