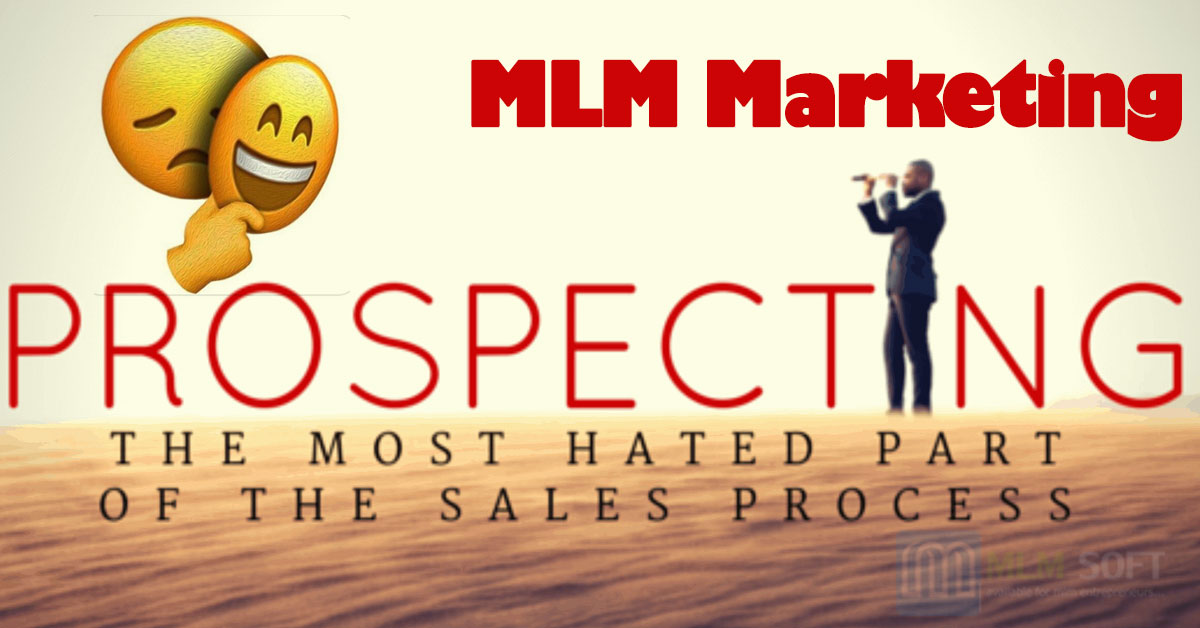 Prospect for my MLM business.
Prospect for my MLM business. Hello readers, we are very keen interested in the multi-level marketing business. This is the reason that we are reading the post regarding direct sales and marketing. Many leaders start a new multi-level marketing concept but a few of them are success their concept. It's all because of the wrong way of marketing or choosing incorrect people for business startup. It is seen that leaders die-hard fan of product based plan but he approached forcefully to a short term plan. A Leader is interested in making money very quickly but misguided toward career plan.
So How to choose the right person for your MLM business plan?
Yes, you must analyze before prospecting anybody to your concept; you need few but energetic and ambitious people who have a keen interest in your plan. Yes, they will rock your business. Before prospecting them you must know about his interest and view about short team or long term plan. Thus you will save your time and energy in judging people for your unique concept. Yes, you have done yours now keep motivating, monitoring and timely payout; your business will flourish very fast.
Is there any certain idea to find prospecting?
Could be, you will have to make a list of your near and dear ones who could take an interest in earning and making money. You can also take advantage of social media, classified sites like (mlmdiary.com, mlmpost.in, mlmtonic.com etc), and positive business people even stranger. Once you list out then sit with them one by one make them aware them about the benefit of your concept. Don't forget to ask them if they have any query regarding your marketing concept. If possible then share product sample with them to understand the potential of the product.
After 24-48 hour of your first business meeting again have a follow-up conversation and clear the doubt or question. Thus your about to sign in prospect is ready to join you. Further provide knowledge, guidelines and keep moving with your business.
If you have any other way to find Prospect for my MLM business please comment below and improve leaders business strategies.
Please don't forget to share your own experience with needful person. Waiting for your quick reply to the below comment box.