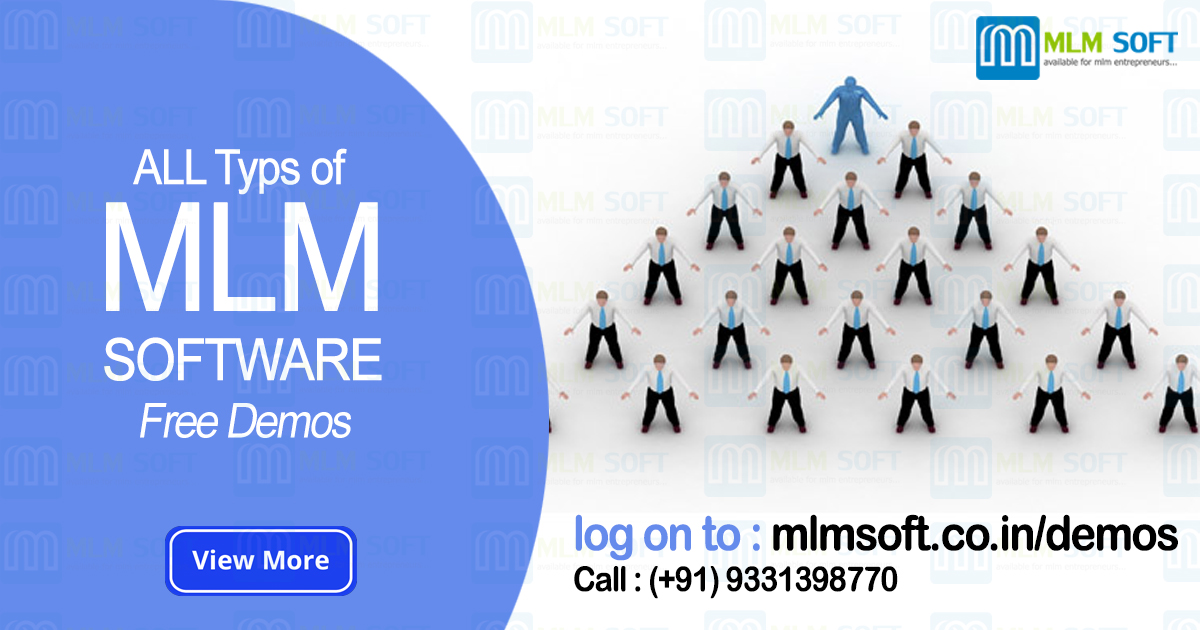 Free MLM Software Demos
MLM Soft Is A Free MLM Software Demos Provider In Kolkata, India
MLM Soft is becoming popular day by day because of its quality of work. We always provide quality software for any kind of MLM plan. We are not asking you to believe our words. You can read our client's testimonial and their views on our services. If you have still doubt then you can check our MLM software demo for free. Just fill out a small form and request for MLM software demo. We will send the admin and user panel link along with username and password.

MLM Software Admin Panel
In the admin panel, you can generate, delete and manage e-pin. View e-pin details. View members, manage members and add, delete or block members. View genealogy. Manage the payout process. View member's e-wallet, fund transfer, view reports and many more.
MLM Software User Panel
In the user panel, the user can manage e-pin, view his down line members, manage payout, different transaction reports, manage his/her own account.
Now the above-described options are just a demo panel possible or most common options. All of them can be fully customized according to different business plans and requirements.
Here you can view free demo for the binary plan, repurchase plan, level plan, matrix plan, donation or helping plan, salary plan, ad click plan, generation plan.