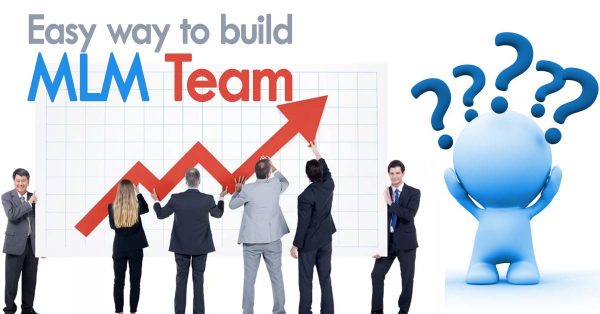 How to grow large MLM Team for business?
Hello Readers, thanks for responding us via blog and email. We have got a lot of email and feedback from your end. As per request today's topic is about to grow a large team in business and how to set milestone?
How to proceed?
First of all, make up your minds. If you want to grow a team then you need a long term MLM plan and with that plan, you will spread your business. When your business plan is complete then you are going to need a dedicated software to execute your plan. For error-free fully tested software, you can contact us.
After planning and getting the software, now real struggle begins. You have to keep patience. It is not something to grow within overnight. You have to keep faith in yourself. Before making your plan you need to study more on what is network marketing, trending plan, products, services how the market run and many things related to it.

#1 Hiring Mentality:
After this, set your mentality to connect more and more people into your network business. So open your mind towards people and start sharing your business ideas to others. If you have a product or service that can be beneficial for customers then so not feel shy to share about it among people.
#2 Meet new people:
Try to meet new people on a daily basis. Even if you an introvert still push yourself to go outside and make new friends. The more people you will meet, the chances of connecting new members will increase.
#3 Make daily habit:
Try to make some rules which will help to grow your business. And follow those rules on a daily basis. Encourage your other team members to do so. Discuss them on a regular basis about business and its progress. Ask for their suggestions. Thus, your team members will feel more important and connected to the business.
#4 Try to convince:
Not every person will want to believe and join immediately after hearing about your business.
But there are certain people who will definitely join you if you can convince them properly. Now you may wonder who are these people? There are people who want to do something in their life. They have big dreams. They want to do something for their family and loved ones. But sometimes they lack proper lead or opportunity. If you can create an opportunity for them and reach such people then they can be the main pillar of your business.
You need to convince them in such a way so they feel the importance of joining your team. Give them others MLM business example or try to show the commission or tell stories about some successful entrepreneurs, or the lavish lifestyle they maintain after being a successful member. Make them understand it is an opportunity for them to do something in life.
#5 Set a higher target:
When you want a business with MLM and moreover want a large MLM team then you need to set up a big dream. You have to think about a long time business plan. And also gain your team members trust in this matter. Only then they will also help you to grow your members. If you can build a small team and they trust your vision then you need not worry about joining new members and make a large team. You initial members will keep doing the job for you. You just need to train them well. And for that, you need to keep updating your knowledge in this field.
At last, just remember to work hard and have patience. It will surely work out for you. MLM Soft wishes you best of luck.
*** Please write a feedback/comment so that we can keep talking about the necessary fact of MLM market. Your ignorance could mislead someone because our text could be not proper as we are still in the learning phase.